Gemini Daily Horoscope for September 28, 2023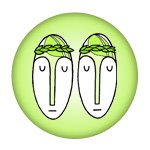 Your network of friends and acquaintances is quite strong, of course, and you should be able to get good information or more out of many of them today, especially those on the fringes.Things are slowing down a lot in your life, and your to-do list is starting to dwindle to nothing. This is good news. Before too long you're finally going to get that break you've been yearning for. This might be the perfect time to investigate a new hobby, research a new vacation spot, or look further into a new investment opportunity. This isn't the right day to move forward on anything, but it's a wonderful time to get started on something new.
Finance
The most valuable thing you can do today is talk. Communication is always important, but today it's worth more to you than gold. Discussions unearth pearls of wisdom all across the spectrum, so be open to dialogues with anybody, even people you've just met. (And there will be plenty of those.)
Single's Lovescope
Your feelings are important. So why do you continue to deny your true emotions about someone new? Give romance a chance to blossom by taking a risk.
Couple's Lovescope
Make room in your romantic life to have fun. Invite your partner to a silly movie and dinner at a restaurant known for its lively scene. Who says love has to be serious all the time?
Career
Being of service makes you feel good. In fact, it's good for your health. This may be one of the better kept secrets of life. Do what you can to be of assistance today, and not just for the money.
More info :