Libra Daily Horoscope for September 28, 2023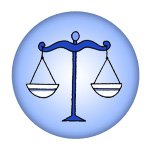 You're feeling deeply connected to someone, but it might not have a thing to do with romance! Your great social energy just helps you reach out to people in all parts of your life.A recent conversation has started you thinking hard about making some changes in your life. It's an empowering and exciting feeling. But before you begin, you should think about your approach more clearly. Ask yourself if you're going to make one big change or many small ones. It's important to be organized and have a plan even if the change you want to make in your life is to try to be more spontaneous! Also, make sure you have a realistic timetable in mind.
Finance
You like lots of things, but that doesn't make you particularly multi-faceted. In fact, almost all of your choices reflect a limited scope. If lack of money is affecting your taste so drastically, it's time to look into branching out in ways that are free. There is another side to you worth exploring.
Single's Lovescope
Your natural curiosity about dating is what makes you so attractive to others. Being open-minded makes you an excellent candidate for a fun blind date. Let your pals play Cupid for now.
Couple's Lovescope
Life is all about balance, and sometimes you have to work hard at finding it. Making time to be with your partner when your job is so demanding will take some effort, but it's worth it.
Career
You just don't want to share. Money doesn't make you selfish, but something else does. Whether you want them to or not, things change hands, so try to be gracious about it.
More info :