Capricorn Weekly Horoscope for September 24, 2023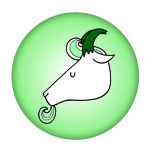 People love chatting with you, but your chatting time Monday through Wednesday is crowded out by more pressing tasks. Be nice, of course, but don't let yourself get trapped in a conversation about, say, what was on TV last night. The best way to get through this week is to narrow your aim and strike quickly at everything. As you check things off your list, your momentum will build and you'll get more done than you ever thought possible. Focus on one person on Friday. Lay on the love. On Saturday and Sunday, nothing is as it seems.
RomanticScope
Don't you love it when everything goes your way? Count on happiness and harmony as the week begins. You can do no wrong on Monday as your many admirers fall all over themselves to do your bidding. Toward the middle of the week, progress could be less smooth and assured, but that might just mean you need to rethink your approach. Are your actions really helping you get to your romantic goal? On Thursday and Friday, indulge your creativity and find new (and ideally fun and unusual) ways to get your point across. Your compassion will make an impression. This weekend, seek out stability and security.
BusinessScope
You're likely skeptical of a new scheme on Monday, and rightfully so. Impress the other players by backing up your opinion with some research and/or numbers. Tuesday and Wednesday bring big strides on a project, with you demonstrating some creative thinking that earns you extra credit from higher-ups. Security issues might concern you toward the end of the workweek. Change your passwords and back up your files, and make sure colleagues are doing the same. You're conscientious about work this weekend, but rest and relaxation are key.
TravelScopes
Your journey looks to be a smooth one at the beginning of the week, particularly if you've done your planning carefully. Shedding some outmoded ideas -- one of the fringe benefits of new surroundings -- is a distinct possibility. By Wednesday, you can develop a better understanding of yourself and the forces in your world, both on the road and back home. Through Friday, new insights give you new courage, and you might even do something daring. The weekend looks busy, but you'll be loving every minute of it -- and absorbing it all with delight.
Flirt
Things might not go exactly the way you want them to on Monday, so it's a good time to just kick back and think about how to make the future sweeter. You can move a lot more quickly on Tuesday and Wednesday, especially because it will seem like everyone else is frozen in time like statues. If you really push yourself throughout the week, you will find that you're loving every minute of the weekend that follows. If you're looking for love, now is the time that you're looking and feeling hottest.