Taurus Daily Horoscope for September 28, 2023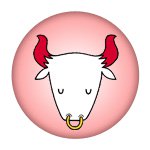 You've got to deal with someone who is trying to push you into an arrangement that just doesn't seem right to you, so hold out! You're likely to find something better in the near future.The friendly competition you've been enjoying with another smart and fun person is starting to evolve into a not-so-fun power struggle. There is a streak of jealousy coming into the picture, and it might belong to you! Before things get too serious, you should stop competing with them. Shake hands and just walk away. There's no value in continuing this fight. One of you is going to get frustrated, and whatever good you have will disappear.
Finance
Don't worry if it feels like you're being left in the dust. You don't have to wonder if you're keeping up with others, and besides, there's plenty of value in that dust anyway. Keep your eyes open when you hang your head and you just may see something shiny. For once, looks are not deceiving.
Single's Lovescope
Your moodiness is starting to drive away friends and coworkers. While it's not easy to keep your emotions in check, you might want to spend some time solo until you feel more cheerful.
Couple's Lovescope
Your work life is getting busier, so pay extra attention to your health. Encourage your sweetheart to join you for long walks. You'll both feel good, and you can use the time to catch up.
Career
Tackle every task with intensity and passion. Others are bound to notice even if that's not your intent. Enjoy the popularity.
More info :